Communities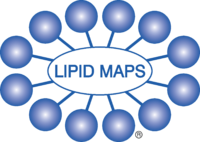 Welcome to the Lipids Pathway Community at WikiPathways.
This community is designed to coordinate the development of lipid pathways and gather the community interested in interactive lipid pathways. Lipids serve several important biological purposes, such as providing membrane structure, and signalling.
2023-03-16: Fully curated version of the Bacterial ceramide synthesis pathway WP5271 has been released!
2022-12-22: Find the curation reports here, and help update our lipid pathways!
2022-09-21: Fully curated version of the Ether lipid synthesis pathway WP5275 has been released! (data supplied by Robert Murphy)
2022-07-16: Seven new lipid signaling pathways, and three new metabolic lipid pathways have been added to this portal!
2021-06-23: A new pathway on 7-oxo-C and 7-beta-HC pathways (WP5064) with data from Fig.4 and 5 from Griffiths et al (2020) has been created.
LIPID MAPS Pathways
Community Pathways
Table
Filters
This community helps to curate 33 pathways:
---
How to Contribute
If you know of a pathway that should be added, please contact the administrator (denise.slenter[AT]maastrichtuniversity.nl).
Support
Thanks to the LIPID MAPS team for sharing their pathway knowledge through WikiPathways!
Authors of Community Pathways
Denise Slenter , Eric Weitz , Egon Willighagen , Conroy lipids , Ash Iyer , Alex Pico , Chris Evelo , Christine Chichester , Lauren J. Dupuis , Kristina Hanspers , Eoin Fahy , Ryan Miller , Andrew Kwa , Thomas Kelder , Carlos J Pirola , Martina Summer-Kutmon , Robert C. Murphy , Michiel Adriaens , Susan Coort , Patrick Ahles , Ferry Jagers , Adrien Defay , Priyanka K , Licong , Nathan Salomonis , Charles Redfern , Tim Verbruggen , Friederike Ehrhart , Kdahlquist , Niradiz Reyes , Daniela Digles , Franziska Kreidl , Robert Andrews , William J Griffiths , Elisa Santarsiero , Amy Kutmon , Yasmin Omar , and Finterly Hu .